Posted:
September 20th, 2011 |
Author:
Webmaster
|
Filed under:
Older stuff
|
No Comments »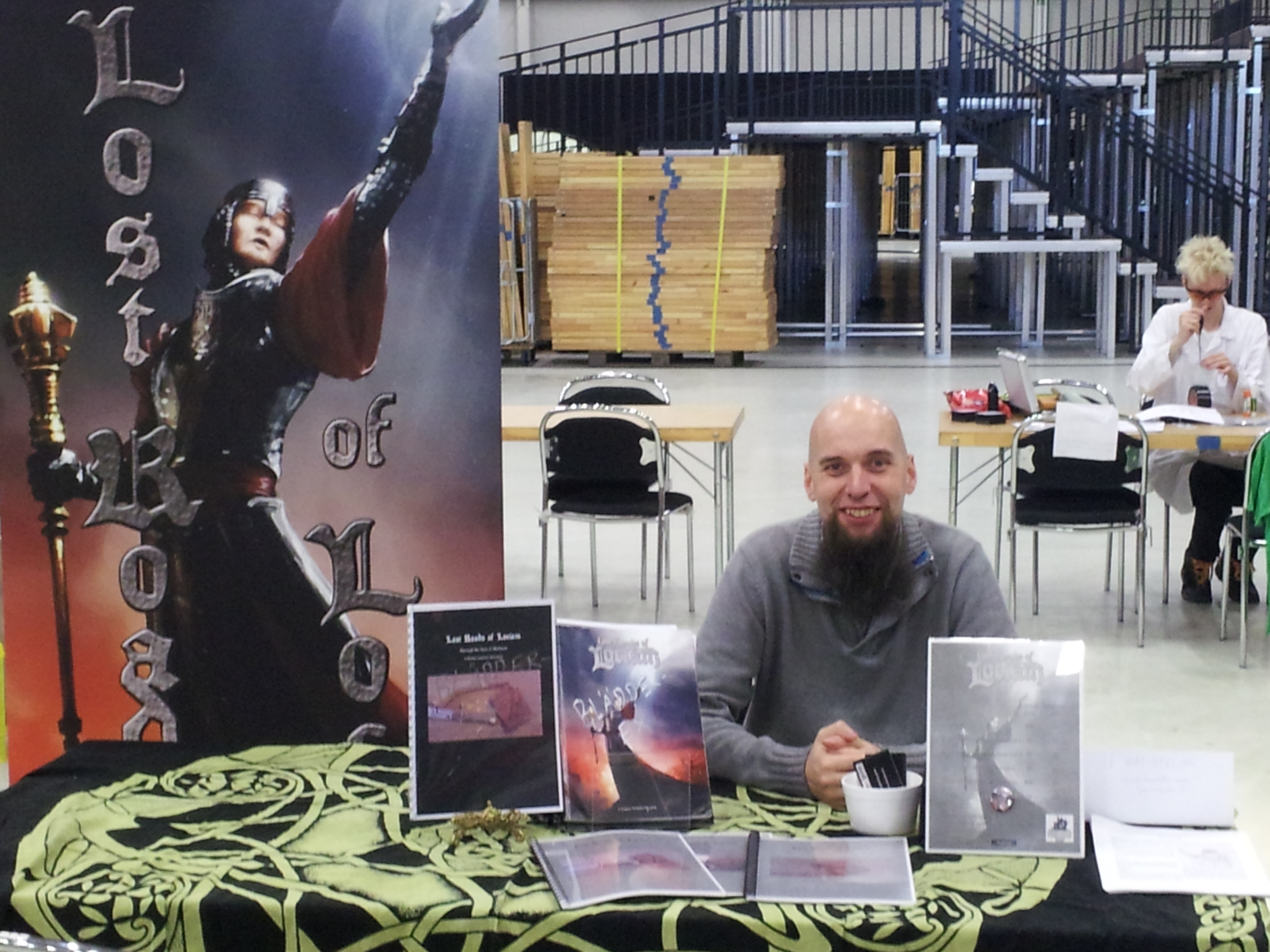 So last fall we visited the Stockholm Gaming convention and sat in what amounts to be a cold airplane-hangar which is a bit out of the way. Last year the convention was really small, but this year the attendance had picked up a bit.
This year the convention sported a Mythos-theme, and we wrote up a Mythos-inspired scenario called "Through the Eyes of Madness" which was available at the convention for the very first time. It is hard to introduce such a big and complex setting as the Mythos into the Lost Roads of Lociam with just a small adventure, and it won't be a lasting element in the world, but as a one-off it fun.
The module ties in with an upcoming article in the Swedish gaming magazine Fenix which will be coming out in the coming weeks. The article there is on "Lost Treasures" and one of these lost treasures is located in the dark vaults of this horrible cult which is found in the adventure we sold at the convention. The other treasures are linked into other adventures, so stay tuned.
For more news as they happen in this project you can visit our
-page.
---