Posted:
April 6th, 2010 |
Author:
Webmaster
|
Filed under:
News
|
No Comments »
The game has no webshop of its own, but relies on a multitude of different channels for distribution, so that you can choose the method that suits your online shopping the best. Quite the number of physical stores carry the game as well, so you can step into any of those and get the game there.
A good way of finding out if another store has been added is to follow our Facebook-page of course.
Lulu.com prints the book on demand and ships internationally. The Wanderer's Compendium Vol I and II are also available here.
---
Amazon.com is one of the biggest stores online and has the book on as print-on-demand.
---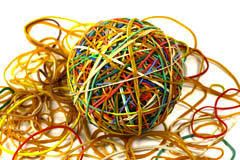 The friendly Un-store has an order for the book too. If you want a signed copy this is the place to buy it from, and specify it in your order.
---
DriveThruRPG (with associated sites) now sell the Core rulebook and Wanderer's Compendium vol I and II as PDFs, which is a great deal and will save you a heap of cash!
---
The game is also available at Noble Knight's webstore
---
The guys over at IPR had some of the book in stock, but they sold out. You can still get PDFs and bundles from them though. They also sell the Wanderer's Compendium vol I and II as PDFs. You can access their entire range of Lost Roads of Lociam-products here.
---
Swedish stores
---
Located in Gävle, the Hobbyshopen stocks the game.
---
Located in Göteborg, Wizard-games stocks copies, or your can use their webshop.
---
Located in Stockholm the SFBokhandeln in Gamla Stan holds copies, or you can order through their webshop.You can also get the book from the Gothenburg store.
---
Located in Storvik Speljätten not only stocks the game but also the Compendium. You can also use their webshop.
---
Located in Umeå Collector's Point not only stocks the rulebook but also the Compendium Volume I, and has a webshop.
---
Located in Katrineholm and Lidköping GameManiacs also have their game on their order-page.
---